…an ethnic author with a unique view of the world

Atilla Tiriyaki published his debut novel, Cypriana, in 2017. Cypriana is centered around a young American-born Turkish Cypriot, Aziz, who returns to Cyprus following the death of his elderly grandfather. Cypriana is a funny and moving story that provides a rare insight into the lives, culture, and colorful characters that make up Northern Cyprus.
The book draws inspiration from Atilla's own life, as he, himself, comes from a diverse background. Growing up in London and coming from a Turkish Cypriot family provided him with great insight to help in the creation and development of the key characters within the story.
Atilla made a career writing technical documentation within large corporations. It was a career break in 2016, which gave him the opportunity to create his first fictional book. A well-traveled individual, visiting over 50 countries has provided him with opportunities to not only have a wealth of experiences but also to observe a broad range of characters and personalities.
"While researching for my book, it surprised me how little is known or is published with regard to the amazing culture and colorful characters of Northern Cyprus. A lot of people don't realize that Northern Cypriots have their own identity, strong national pride, a great sense of humor, and a distinct dialect of Turkish."
Atilla's love of reading and traveling, coupled with his observational and storytelling skills, provides a style and experience for the reader that is both engaging and easy to follow. The author has a number of writing projects in the pipeline, so watch this space for future releases.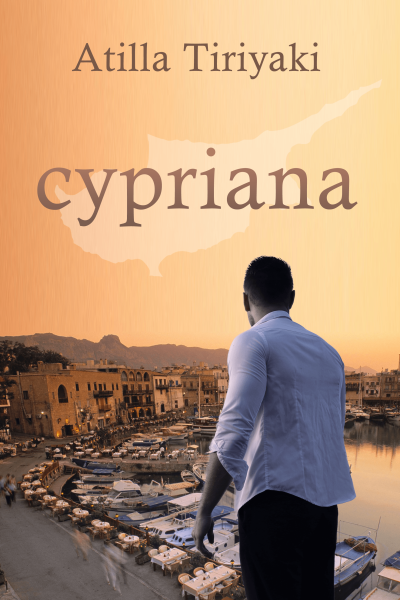 Cypriana is centred on a young American-born Turkish Cypriot, Aziz, who has to return to Cyprus following the death of his elderly grandfather. With his large and crazy extended family travelling from all over the world for the funeral, Aziz has an opportunity to go on a cultural journey of discovery as he reconnects with his family. Cypriana is a funny and moving story that provides a rare insight into the lives, culture and colourful characters that make up Northern Cyprus.
Publisher: Ovester Publishing, 05/08/2017
– ISBN-13: 978-1-9997976-0-7
– RRP: (U.S.A) $14.99 / (UK) £8.99 / (Euro) €10.99
– ISBN-13: 978-1-9997976-1-4
Product Dimensions: 13.97 x 21.59 cm (5.500″ x 8.500″)
Available Versions: Paperback, Epub, PDF
After the devastation of being left by his fiancé, just hours before his wedding, Aziz, an American-born Turkish Cypriot, relocated to London to start a new life. Just as he starts to get his life back on track, he receives news that his elderly Cypriot grandfather had passed away during a visit to London. His grandfather, a strong and opinionated man who had a significant influence on Aziz's childhood, died peacefully in the night, surrounded by posters of half-naked women, in his grandson's bedroom.
With Aziz and his family wanting to follow Turkish traditions, the race was on to not only get his grandfather's body back to Cyprus but also to make all of the necessary arrangements for the funeral. From disasters that quickly ensue, with the wrong body arriving and Aziz having to become naturalised, Aziz recalls the various characters, cultures, and experiences he had long forgotten from his childhood.
This journey of discovery provides a unique perspective on Northern Cyprus, the culture, and customs that will make you laugh and cry. Ultimately, Aziz learns more about himself and his rather vast and crazy extended family, only to find that his relationship with his grandfather wasn't quite as he had remembered.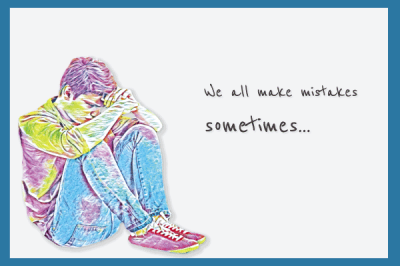 Cancel Culture: Is this the age of trial by media?
The online revolution over the past forty years has brought about many positive and innovative solutions. It has changed the way we live our lives, from helping us communicate with one another, connecting people instantly across the globe to massive repositories of information. Vast libraries of data, pictures, and videos are available to us at any time, day or night. With all the positive developments come the darker side, online anonymity, gossip, hearsay and fake news often presented as fact. Coupled with a record, an online history of everything you have done, shared and said publicly, it can be risky and damaging. In a world where it is not always easy to separate fact from fiction, are we living in the age of trial by media and cancel culture?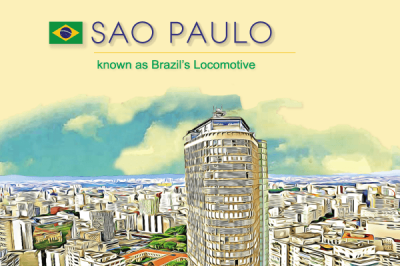 LGBTQIA+ Travel Guides: Destination Sao Paulo
Sao Paulo is one of the most gay-friendly cities globally and home to the continent's largest pride parade each year. The subtropical climate, diverse community and stunning scenery offer visitors a wide range of options. Whether it is visiting any of the hundreds of golden beaches or taking in the culture within the city, Sao Paulo never fails to disappoint. With a well-known and established gay area, known as the Jardins, the city is generally safe, and with many Brazilian and Sao Paulo residents being simpatizantes, all contribute to make it a top destination for LGBTQIA+ individuals from around the world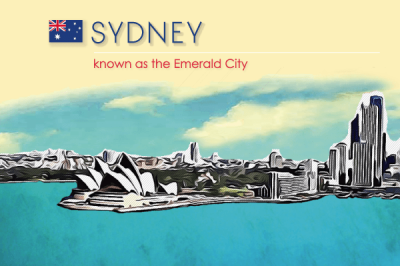 LGBTQIA+ Travel Guides: Destination Sydney
Sydney is home to the largest population on the continent and is considered one of the most gay-friendly cities in Australia and the rest of the world. With over 100 beaches, a subtropical climate, the sun, sea, and surf are all part of daily life in this fun-fuelled city. Whether visiting the iconic landmarks or joining in the parties and nightlife, Sydney is a top LGBTQIA+ destination. A city break that keeps visitors wanting to come back time again.
You can purchase electronic versions of our books direct from us securely.
Find out more about our new and exciting authors, read their bios
Look through the catalogue of publications that have been released