An area dedicated to the media and members of the press. On this page, you will find summary information, the latest news and press releases direct from Ovester, and the dedicated media contact information.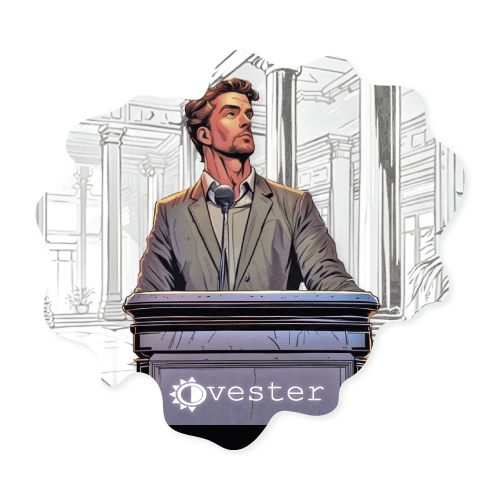 Ovester is a data, information and analytics company that builds needs-based solutions. Over the years, we have amassed a vast collection of data, from statics, geographical (geolocation), bespoke maps, weather and country-related information and much more.
Ovester is a diverse organisation offering various products and services, whether data analysis and reporting or our support to creative people, such as authors and designers. Ovester is not just a service but a diverse collection of resources and platforms. The organisation has changed from a holiday rental development to a group of quality information platforms and services.
We aim to build solutions that make an impact, whether helping a few or thousands. Ovester continually works hard to become an organisation synonymous with being an ethical and supportive data solution provider.
"Ovester has evolved to become one of the largest collections of world data, statistics and images. Collections that we use and will continue to do so to help inform all, especially of those vulnerable or less known groups around the world," says Peter Williams of Ovester
We use our data collections to link, analyse and create meaningful extracts that help define and shape solutions. Facts-based commentary on social issues and challenges are all designed to help inform and deepen our understanding of often unknown or complex themes and subjects. Solutions that make products and services more accessible while innovating and expanding our offerings to our customers.
Quality data extracts, including polls, surveys and government-collated statistics, can provide insight into how groups within our society think and feel, their welfare and treatment, and patterns and trends occurring amongst the wider population. Utilising data, especially from reliable sources, can be used to inform us but also helps us identify areas lacking or in need of improvement.
Compiling data from different sources is challenging, as not every organisation, institute or group follows the same approach or methodology. Segmenting data into regions using non-standard country lists makes linking and connecting multiple information sources difficult. When a reliable connection can be made or the data re-engineered to create a meaningful match, the data can come alive and help provide a greater depth and understanding of complex subjects, themes or topics.
Our data is global, grouped statistics, images and data. We do not store or collect personal data other than those required by specific services, such as people purchasing publications, services or listings through our online store or information needed to subscribe to our newsletter or for our website analysis.
Over the years, we have created connections, re-engineered and compiled hundreds of data sources to create a considerable repository underpinned by our unique geolocation database, connecting data to countries, regions and even down to city level. A robust repository that we continue to develop and expand to provide meaningful data extracts and information in all of the solutions we create.
To date, Ovester has launched a hybrid publishing platform, Gayther, one of the largest online repositories of LGBTQIA+ community information worldwide and Iamlet, a unique property listing service. In addition, several platforms are in development, which will, when launched, support even more communities worldwide.
Discover Gayther's dedicated press room, an area that showcases the latest news from Gayther, as well as a range of overviews, images and descriptions. You will also have access to direct quotes from company representatives and colourful and print-ready resources such as stock images and links to Gayther logos and the colour wheel.
Discover the latest news directly from Ovester, whether a book launch, a new service or a solution. Be one of the first to find out by accessing the latest information, all of the press releases published and distributed by Ovester.
New LGBTQIA+ Platform Launches to Create a Global Resource for Inclusivity
As the LGBTQIA+ community prepares to commemorate National Coming Out Day on the 11 October 2019, an exciting new LGBTQIA+ resource has been launched to the public to foster global inclusivity. Gayther is a platform tailored for the LGBTQIA+ community, featuring inclusive businesses, services and events, as well as country information, guides and community resources.
New year, new you, solutions for the growing demand for project-related resources
If you're looking for the perfect way to up-skill yourself or your workforce in a cost-effective manner that also offers excellent results, these books need to be on your wanted list! The Greek Gods' Take on the Effective Project Manager and the Superhero's Take on the Experienced Project Analyst provide up-to-date, relevant knowledge required for competent analysis and project management, giving you and your professionals the knowledge needed to transform skill sets
Learn about analysis and project management in a new, fun and engaging way
Follow in the footsteps of the Greek Gods with this fresh approach to project management! Recently launched, Greek Gods' take on the Effective Project Manager and Superhero's take on the Experienced Analyst are two groundbreaking books which provide a unique and innovative approach to two key management competencies.
Cypriana: A moving story and rare insight into the culture and people of Northern Cyprus
Join Aziz, an American-born Turkish Cypriot, on a journey of self-discovery as he returns to Cyprus following the death of his elderly grandfather. Cypriana is a funny and moving story that provides a rare insight into the lives, culture, and colourful characters of this beautiful Mediterranean island within Northern Cyprus.
Never miss a story, offer or event again. By subscribing to Ovester, you will receive the latest news, articles, upcoming events, and so much more straight to your mailbox.
If you wish to get in touch with a member of our media relations team, please fill in the dedicated "priority" media relations contact form below, or you can email us at
press@ovester.com